Worship is the total response of our whole being to the revelation of God into our life.
God's initiative in revealing Himself leads to our response in worshipping Him.
- Mike Robinson (Barnabas Network - www.barnabasnetwork.com)
Worship -
the total response - not just words & music - not just Sundays - not just church
of my whole being - thoughts, emotions, body, spirit - head and heart
to the revelation of God into my life - through His Word, His people, His Spirit.

One thing I ask of the LORD, this is what I seek: that I may dwell in the house of the LORD all the days of my life, to gaze upon the beauty of the LORD and to seek him in his temple. - Psalm 27: 4 NIV
Are you looking for worship music by Australian composers?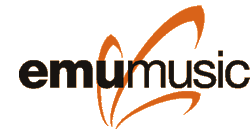 ---
Worship Articles